Today is a great day to be a North Highlands Tiger and we are looking for little tigers to join our streak! It is time to register your little tigers for PK and/or Kindergarten. Please click the link below to complete the online registration. If you need support with registering online, reach out to our office staff at 221.6346.
https://www.caddoschools.org/enroll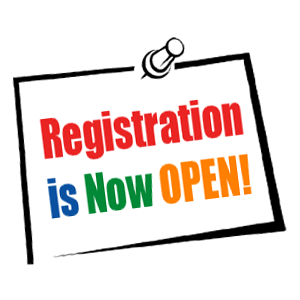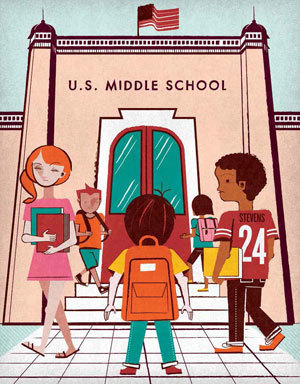 🚨ATTENTION!!!🚨 Tomorrow, Friday May 12th, will be the last day to place an order for a 22-23 NHE Yearbook. The cost is $45 cash or money order.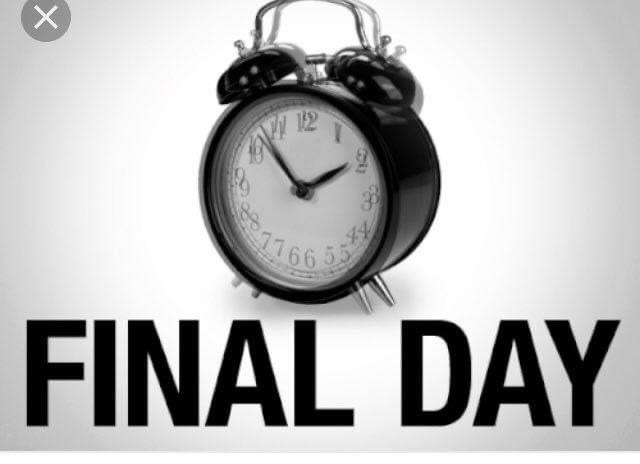 Looking for a fun way to boost your basketball skills? Well look no farther. The Northwood Falcons will help take you to the next level!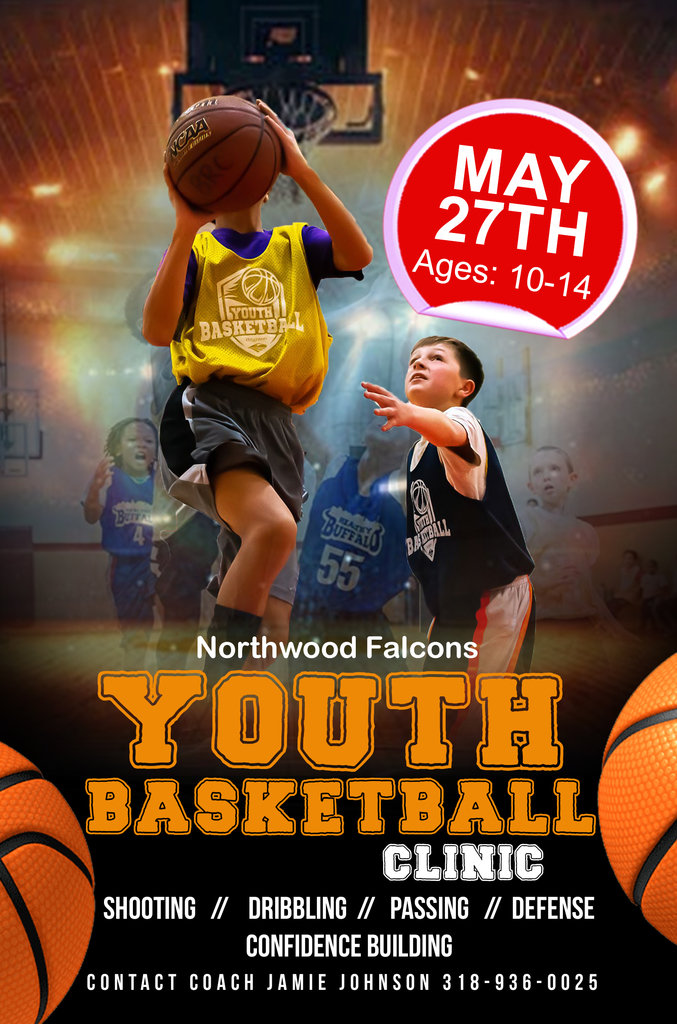 All field day activities have been rescheduled for Monday, May 15th. K-2 activities will be from 8-9:40. Optional wristband activities will be from 10-11:45 for K-2. Activities for grades 3-5 will be from 10-11:40. Optional wristband activities will be from 8-9:45 for grades 3-5.

👀 Looking for some fun summer camps for your kids? Check out all of these opportunities! 🥍 🥎 ⚾️ ⚽️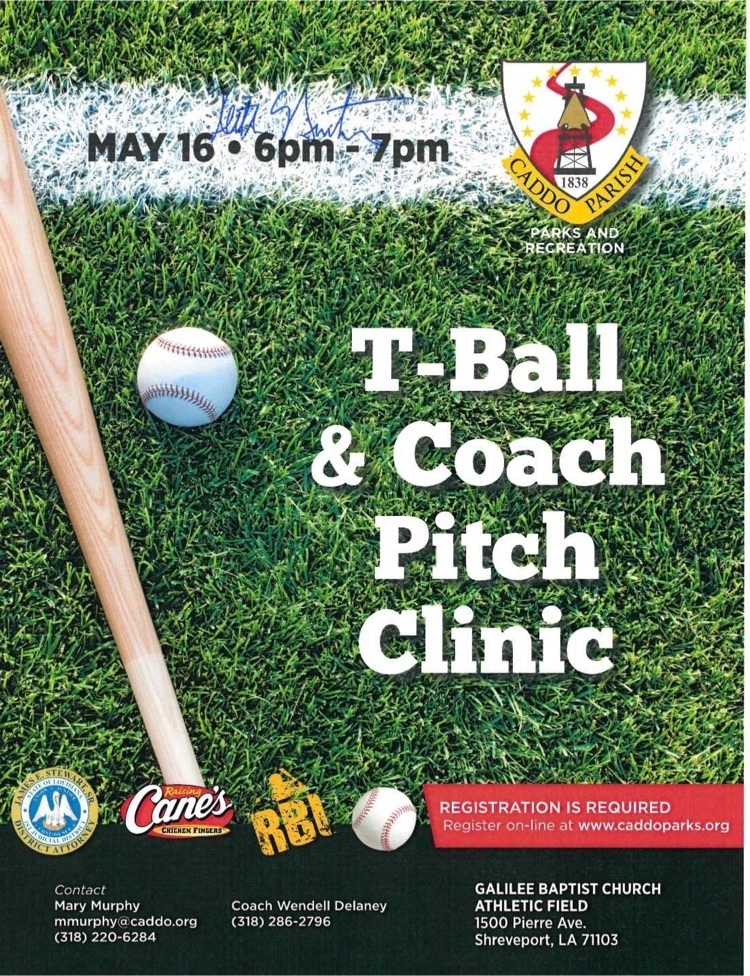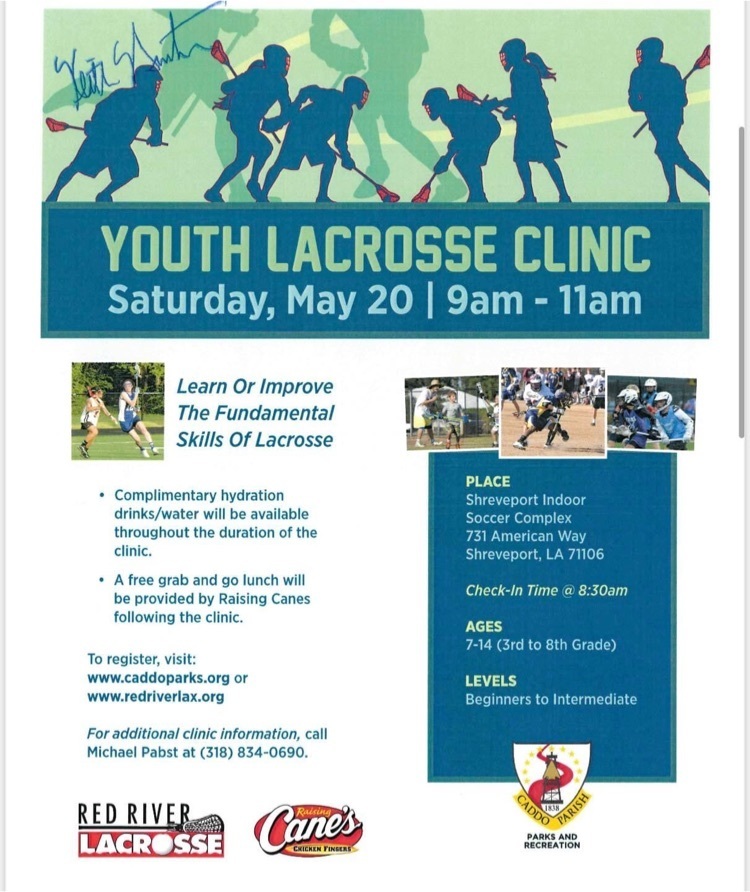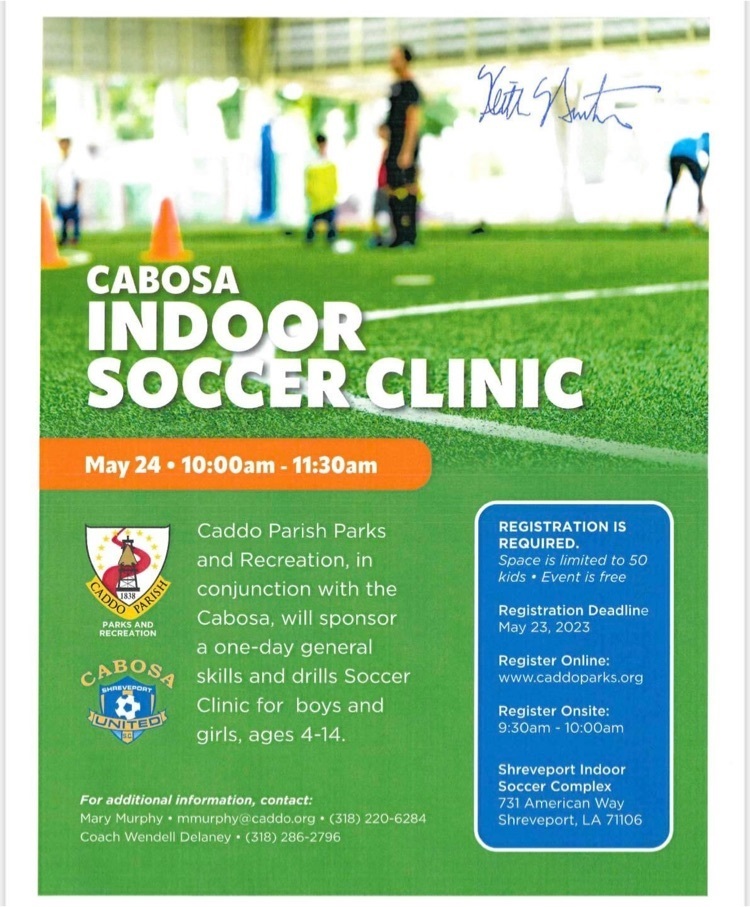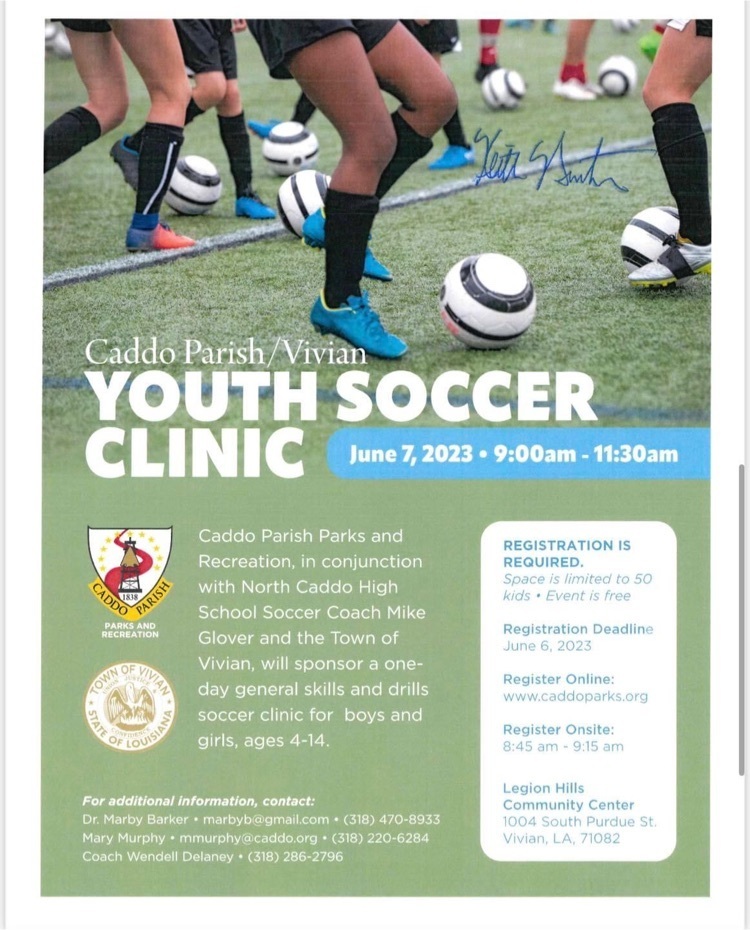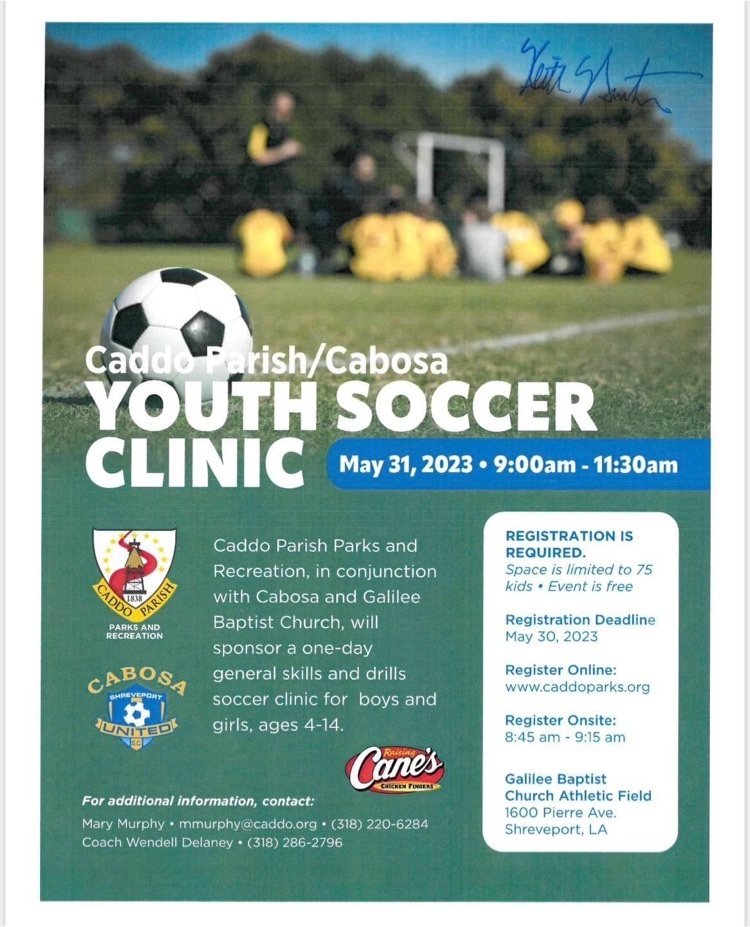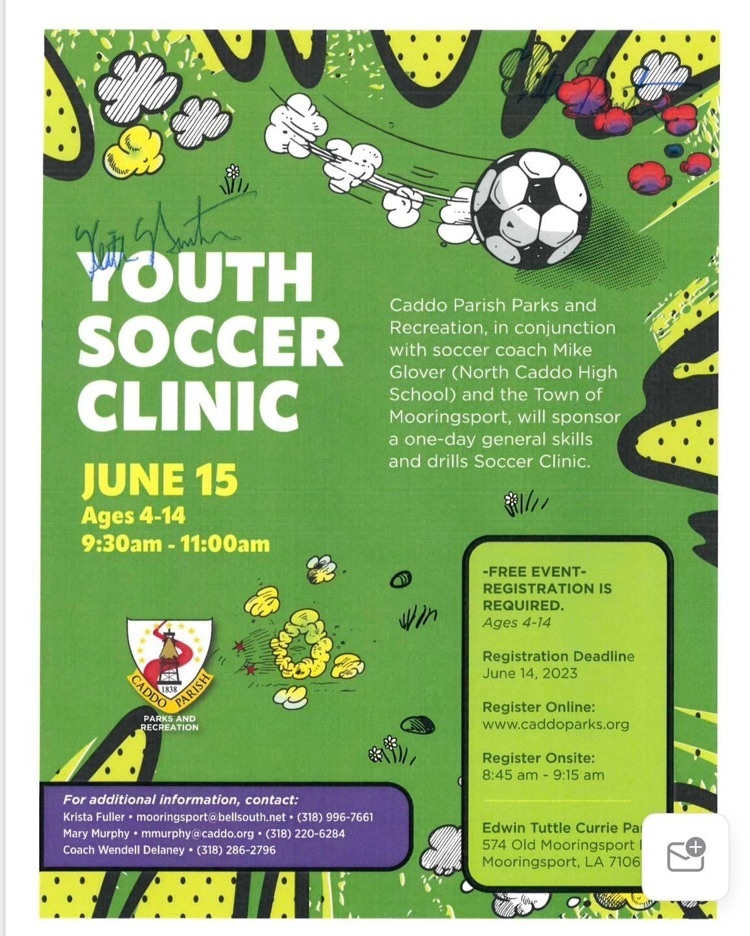 See flyer for details!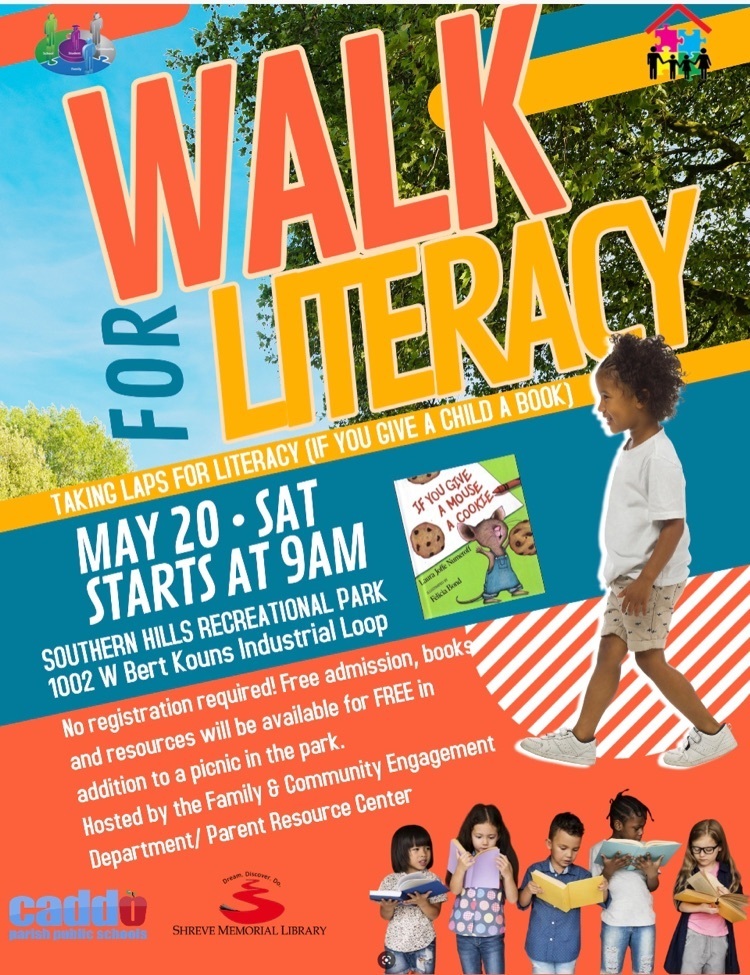 💛Save the date!💜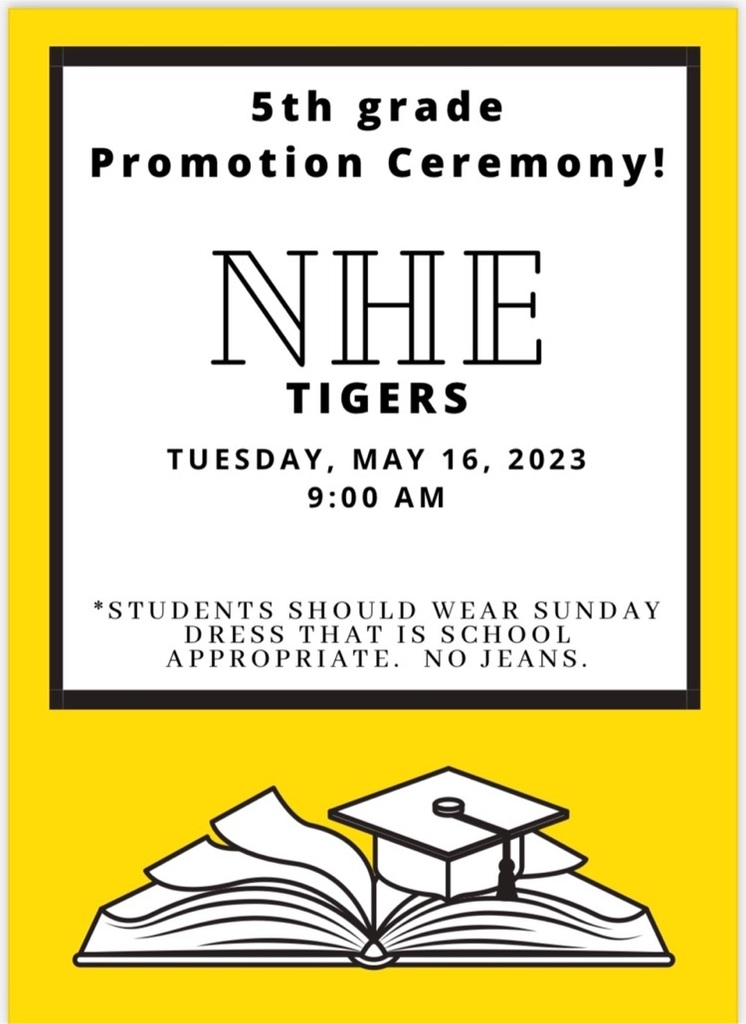 ☀️ Summer Learning Packets will be available at the Parent Resource Center. Check the flyer for distribution dates and times. 📚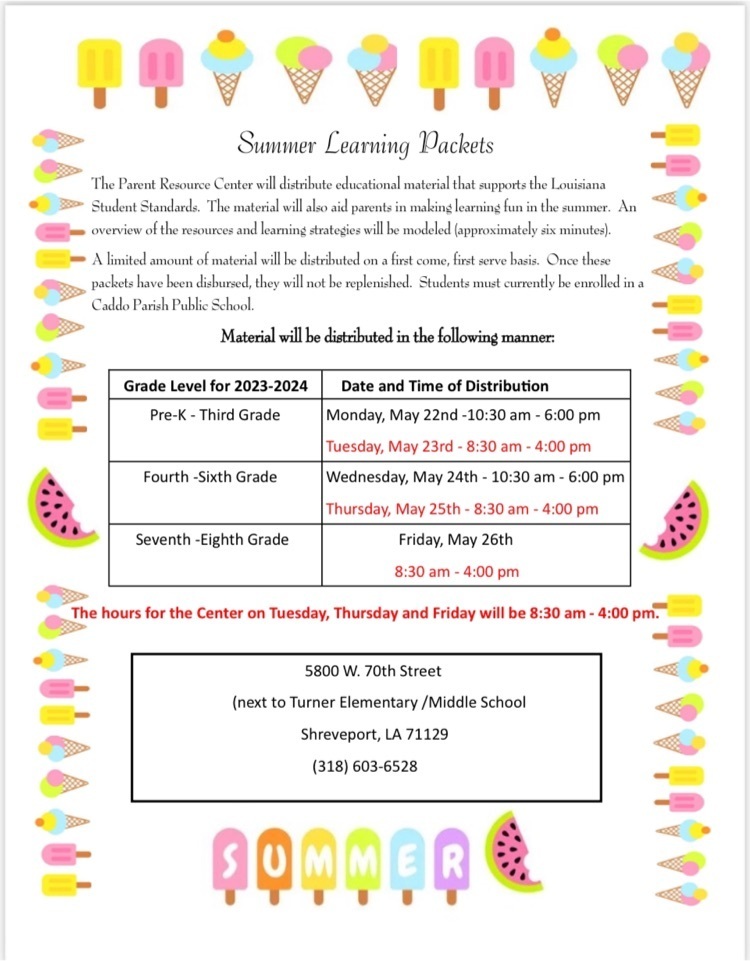 We will be continuing with LEAP testing this week. What do students need? ✅A good night sleep each night ✅A healthy breakfast ✅Arrive in plenty of time to get settled in ✅A calm start to the day ✅Supportive and encouraging words ✅No late check-ins or early check-outs

See flyer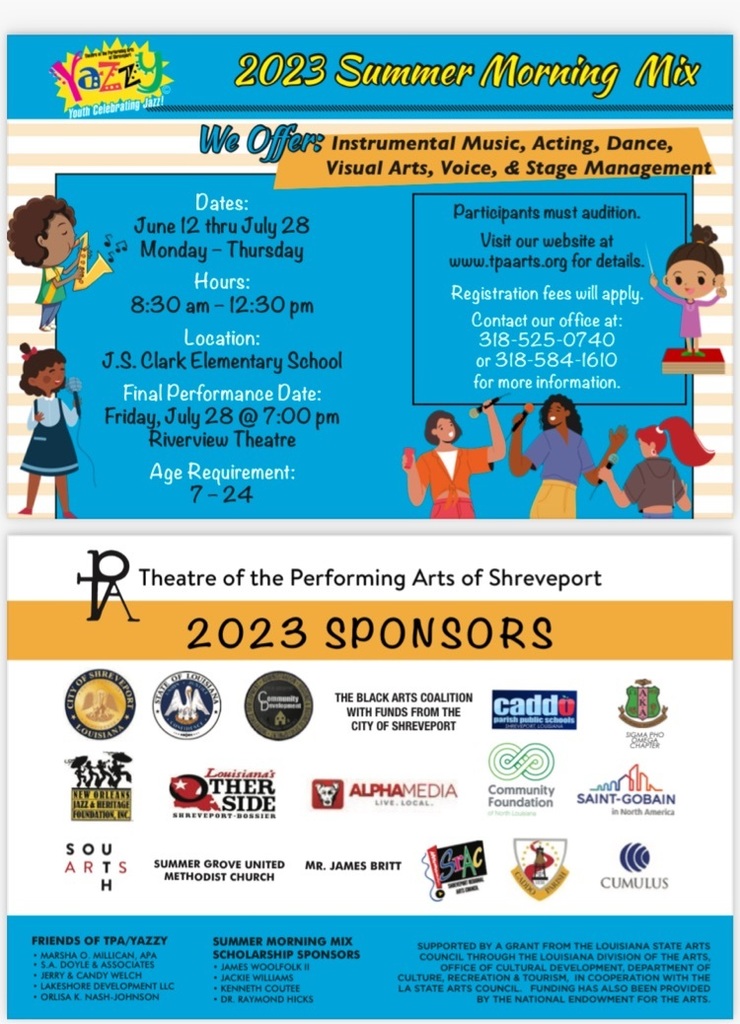 ✏️ Tomorrow is our first day of LEAP testing for 3rd-5th graders. We are so proud of how hard our Tigers have worked this year. Help them do their best by making sure they get a good night's sleep, a healthy breakfast, some encouraging words to start their day, and arriving at school with plenty of time to eat and get settled in without rushing. We are so excited to see the progress they have made this year! You got this 🐯! 💥Please ensure students are on campus by 7:20 and avoid checkouts during testing days. We will be testing Wednesday through Tuesday, April 26th-May 2nd.💥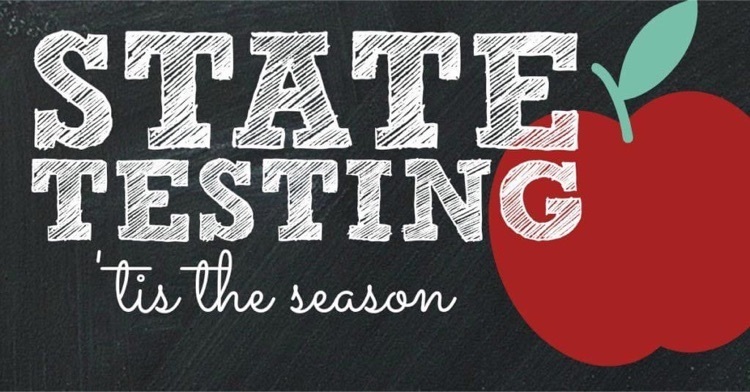 Dia de campo 12 de Mayo de 2023 Todas las compras son solo en línea "NO HAY REEMBOLSOS Camisetas del Dia de campo: Escanea el código QR Para ordenar Fecha límite: 25 de Abril de 2023 "NO SE ACEPTAN PEDIDOS FUERA DE PLAZO ****NO SE PUEDE CAMBIAR DINERO EN EFECTIVO EN LA ESCUELA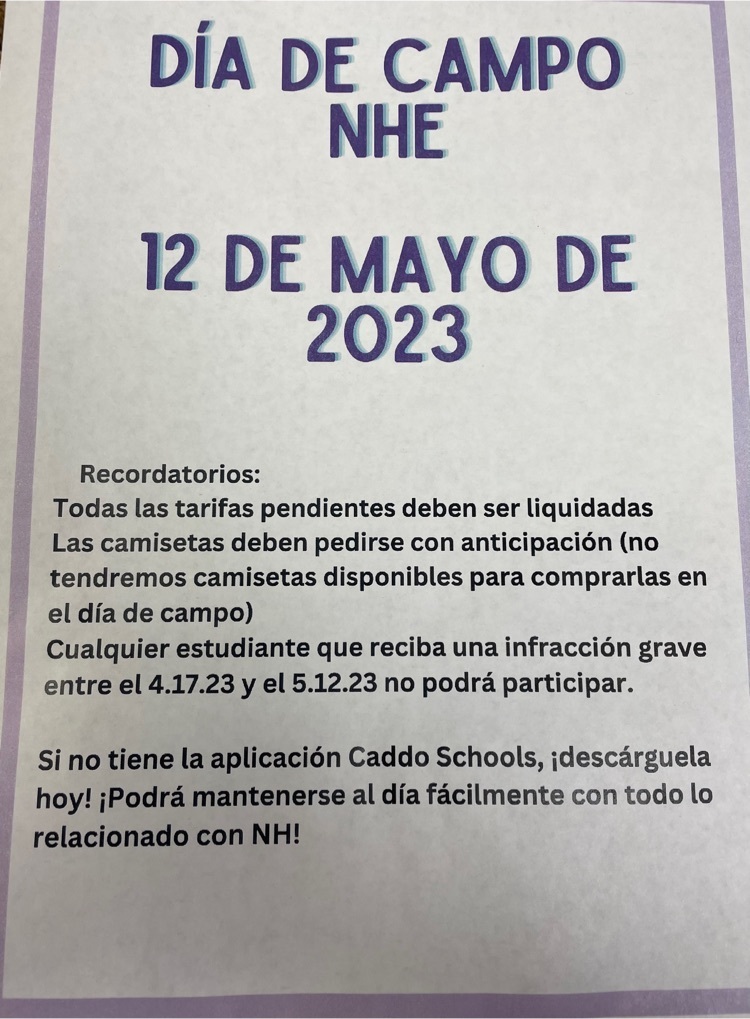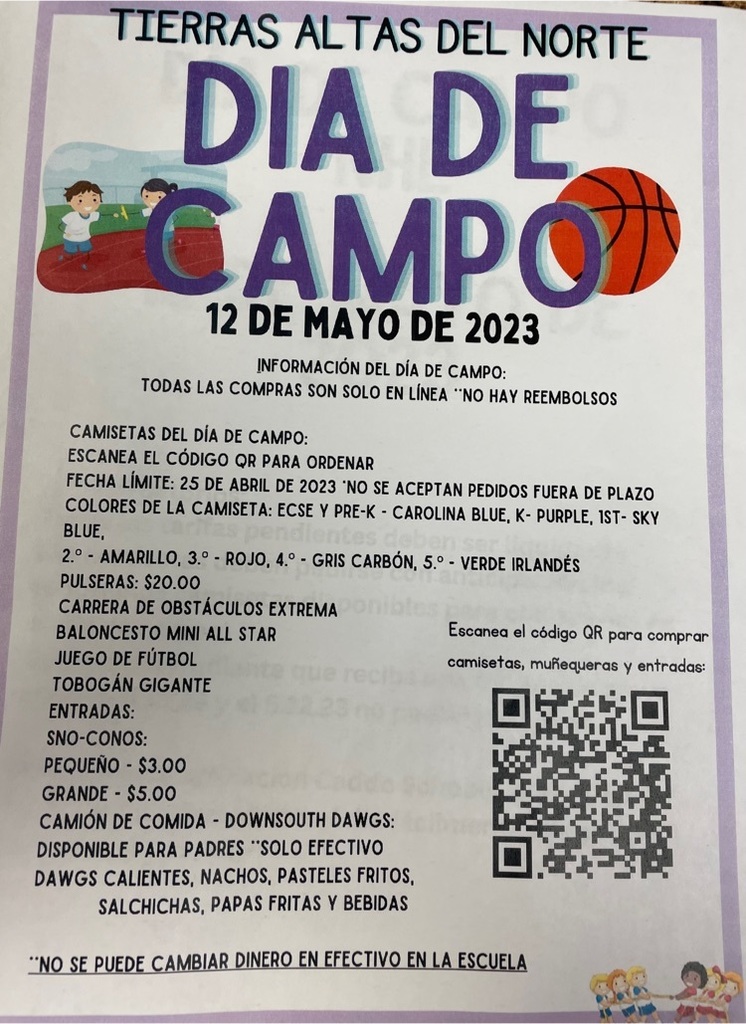 Field day information Please see flyers for all information!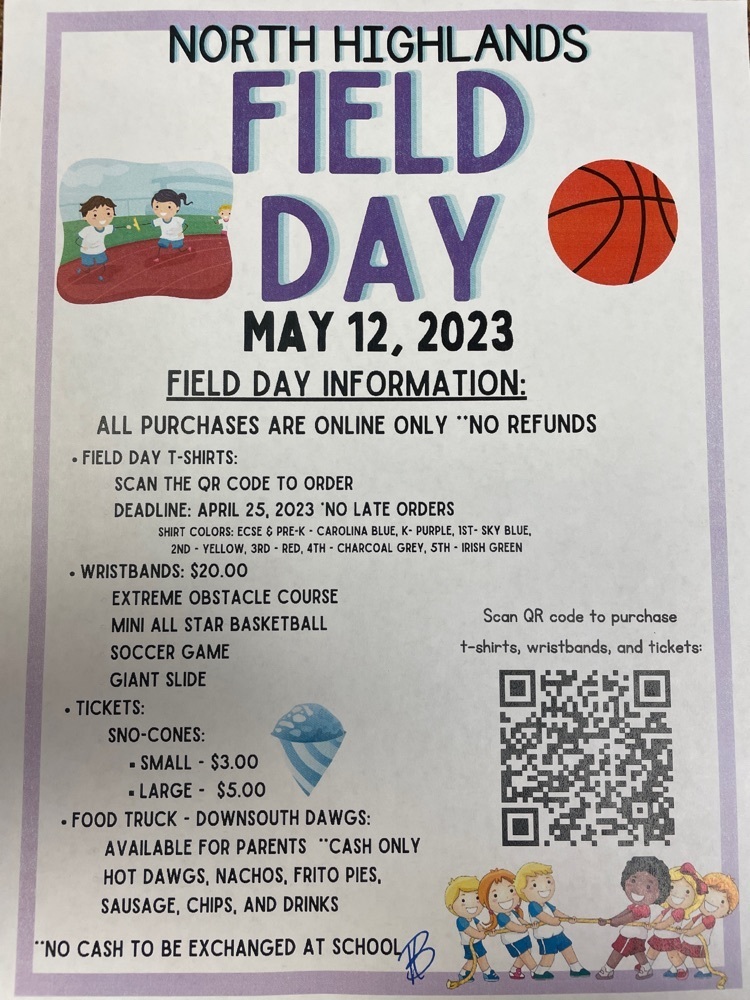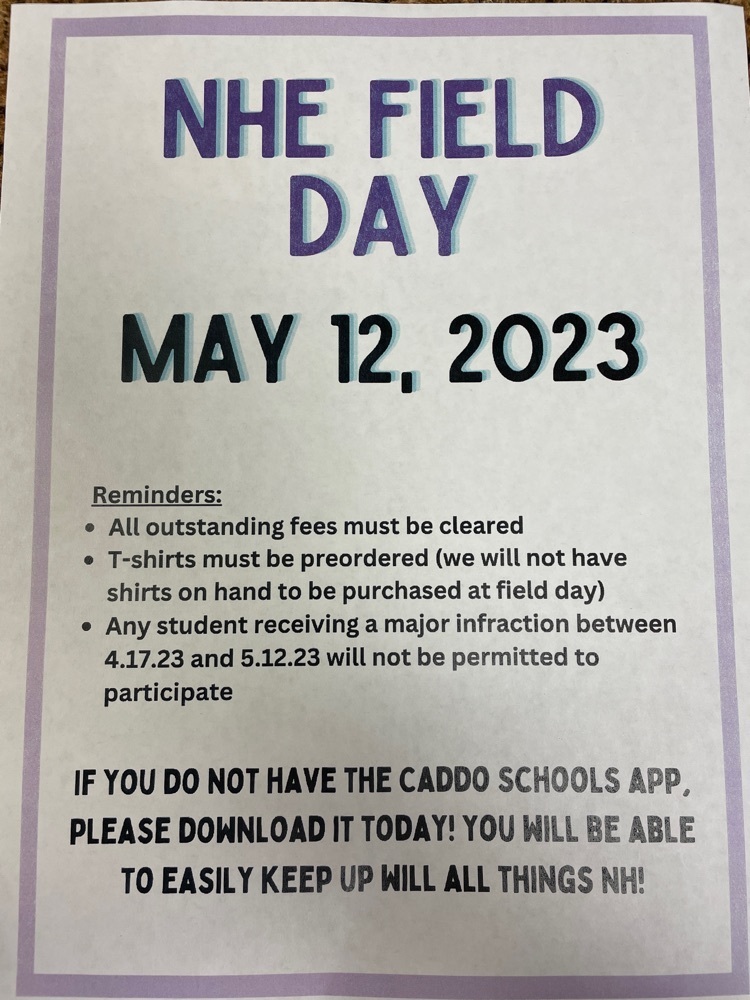 💜🐯💛We are so proud of DaCoreyion! Here he is receiving his recognition for Most Improved Student and representing North Highlands Elementary. He has shown tremendous growth this year, academically as well as his attitude and behavior. With the help and support of his 5th grade teachers, NHE staff and his parents, he has developed into a self-motivated, hardworking, respectful and successful student. This year he has been so pleasant to talk with, loves to share his achievements and is a role model for others. We wish him the best in his future journey and we are definitely going to miss his smiling face at NHE next year! Congratulations DaCoreyion!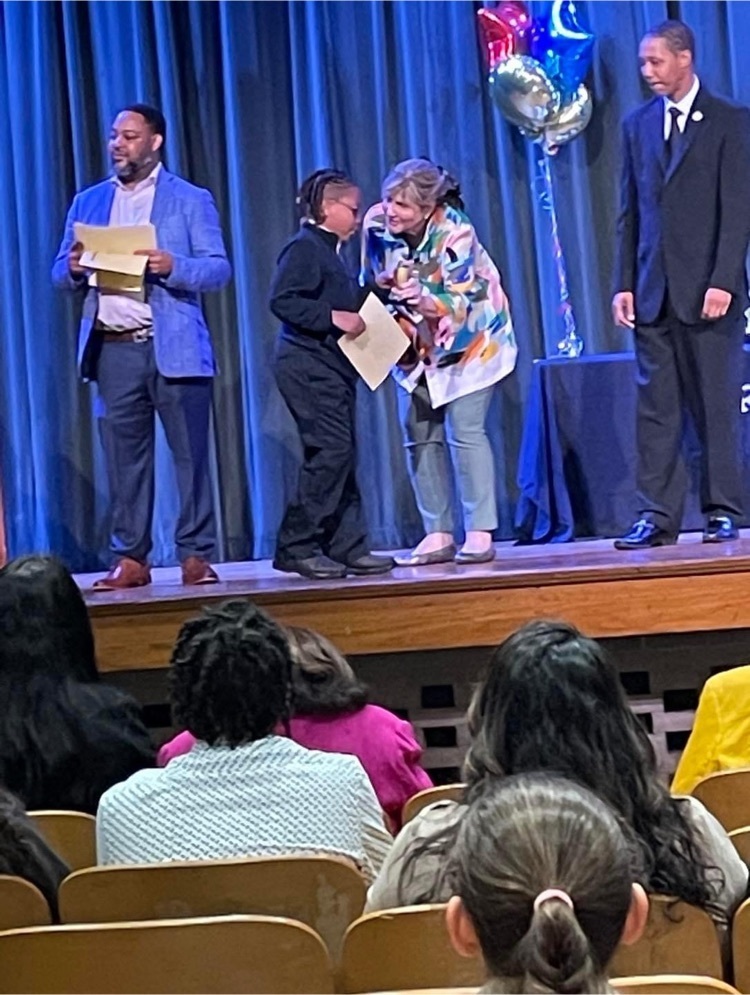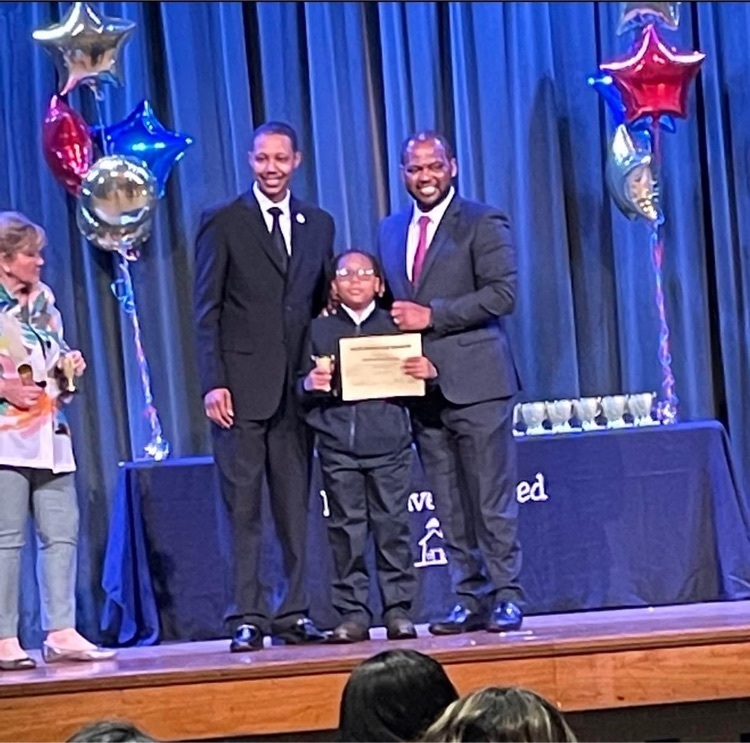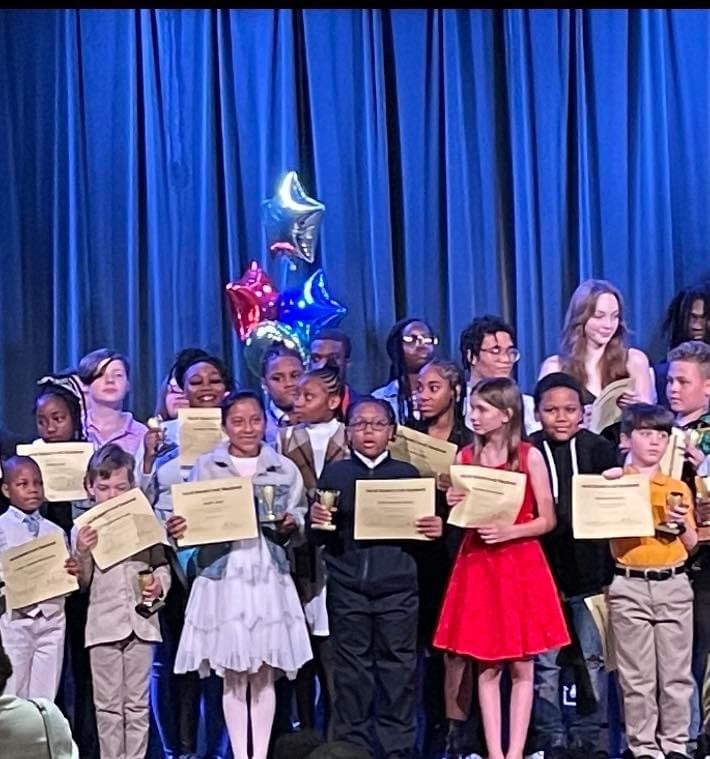 Spring Job Fair April 27, 2023 4:30 PM – 6 PM Broadmoor STEM Academy Gym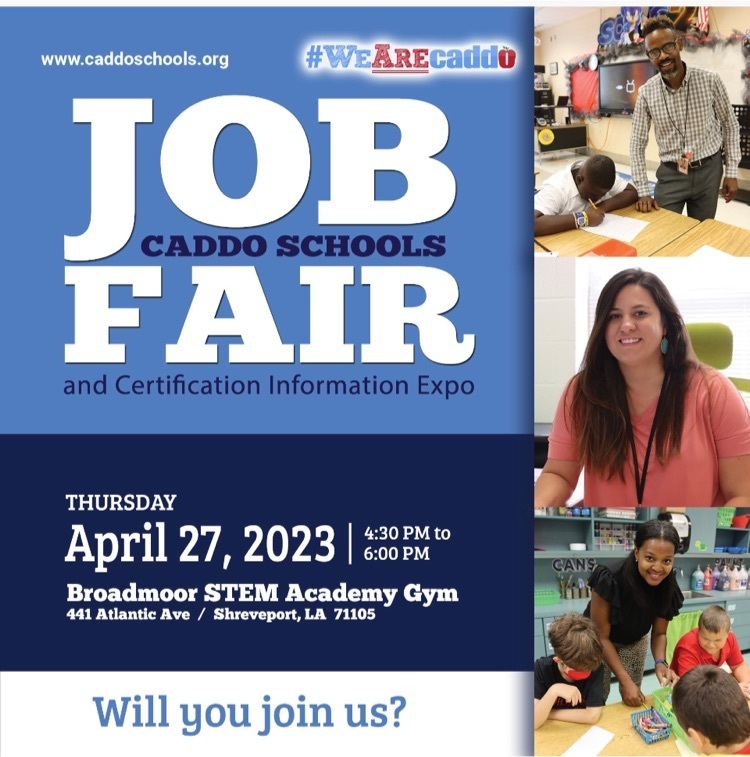 Academic and attendance awards ceremony is tomorrow. Grades 1 and 2 at 8:30 and grades 3-5 at 9:15 in the cafetorium.
Forms and the $10 must be in by April 3rd This is next Monday! No money will be taking after April 3rd. Thank you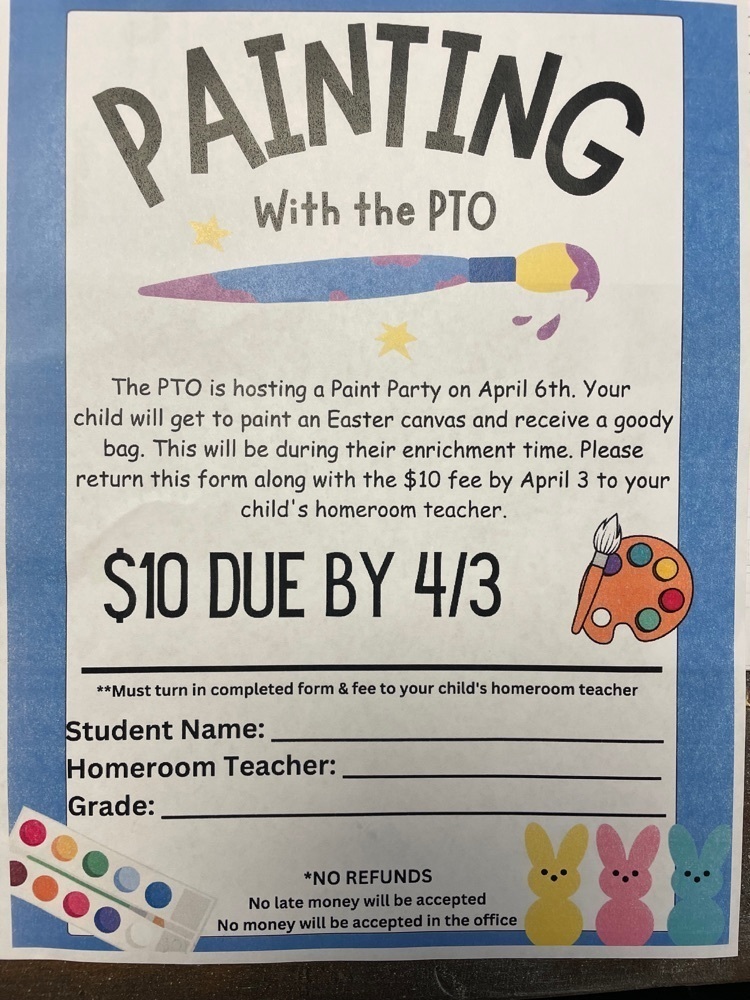 Group photos tomorrow $15 may pay tomorrow or online! See flyer for details